A complete plastering Mortar & lining system (white color)
Light Weight Mortar
Is an environmental friendly alternative to traditional sand-cement application for internal plastering surfaces.
Gypsum Plaster
An integral part of the drywall or ceiling system and serve as a backbone for them.
Green by all means
International for
building materials
With the environment in mind and the conservation of energy as a shared concern, we apply the most eco-friendly methods in its production processes. Raw gypsum is extracted from 100% natural resources, using environmentally conscious techniques – dust minimisation, waste diminution, and conservation of energy and water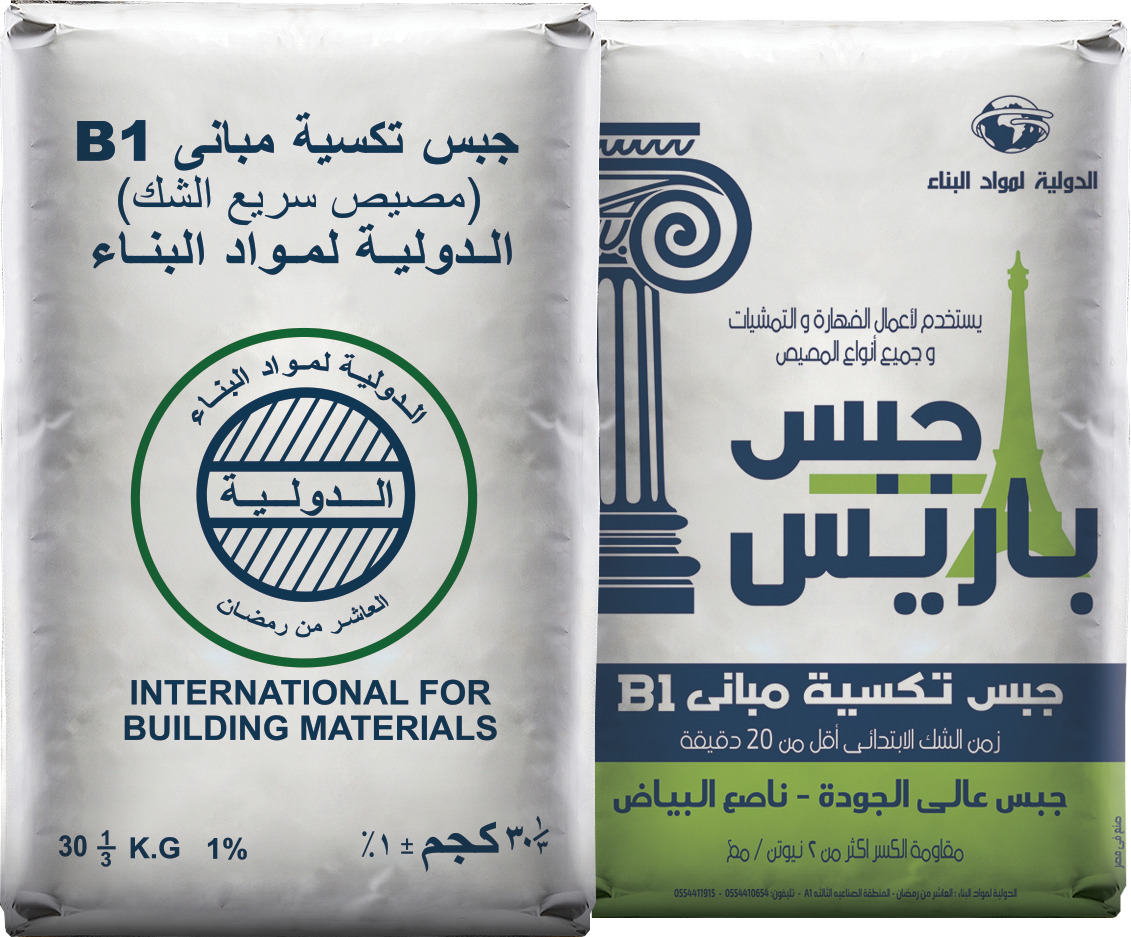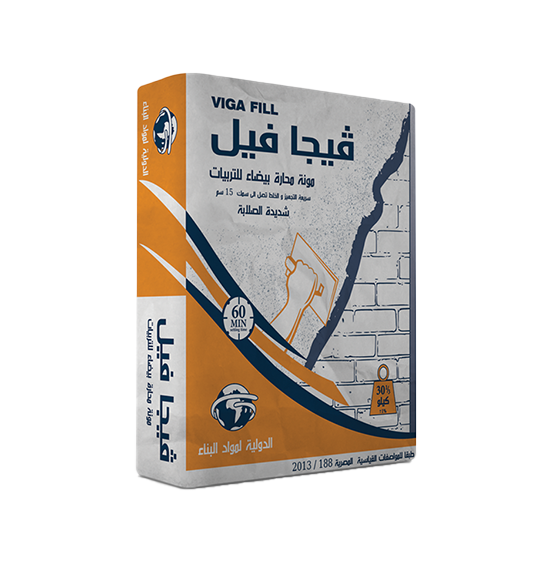 VIGA FILL
Used directly over bricks for lining reaches 20 cm thickness with a 5 cm rate/hour for one layer till reach uniformity with the cord to result in a relatively coarse surface.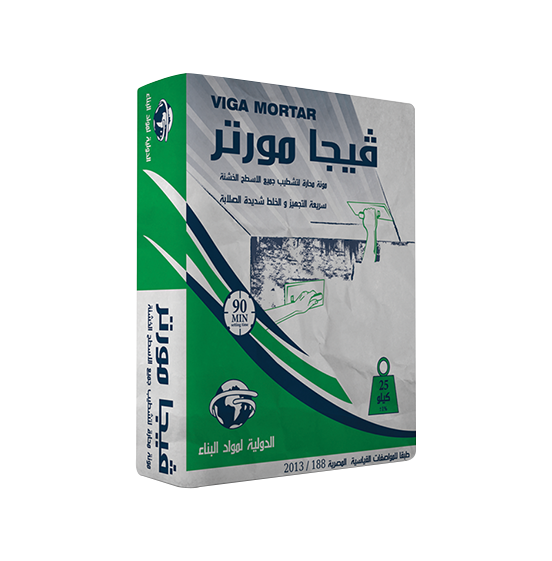 VIGA Mortar
The initial smoothing material of plastering surface for ceilings (all coarse surfaces, very hard surfaces) for saving cost during finishing.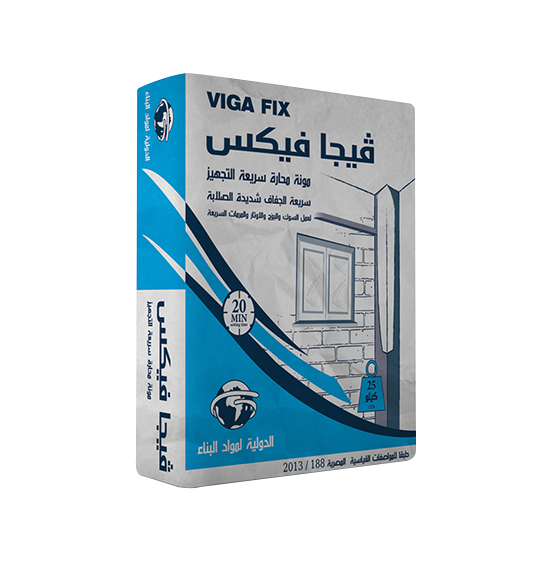 VIGA FIX
A material for all wall adjusting applications (pores, cords, cracks, carpentry gorges and electricity cracks) it is quick drying and very hard.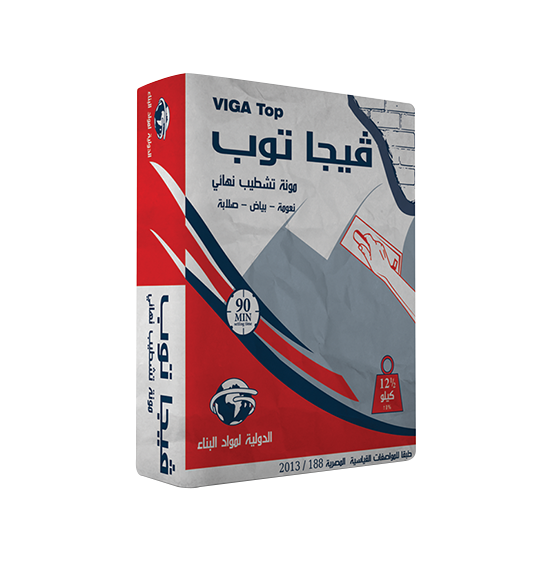 VIGA TOP
A material for the final smoothing layer for a high quality finishing that saves 60% of painting stages.
Viga family
Starts after the stage of bricks to painting stage without splashing. Ready supplies for application and plastering skins (consistently high quality lining). Fast operated with the lowest percentage of waste.
VIGA FILL
White Plastering Mortar For Undercoat big Thicknesses
VIGA MORTAR
White plastering mortar for smoothing all kinds of surfaces (coarse &smooth).
VIGA FIX
White, instant, preparation quick drying and very hard finishing mortarl. It reaches the maximum hardness very fast.
VIGA TOP
White plastering material for final finishing and wall defects adjustments.
About Viga
What is the plastering mortar viga?
It is the most up to date application introduced to the Egyptian market by Eldawlya Company as an alternative for traditional cement lining which is composed of sand & cement. It commensurate with the weather and building methods in the Egyptian, Arabian & African markets. Viga plastering mortar is a complete plastering system starts from the stage of bricks to painting stage directly without the need for special tools or more workers, yet it saves a lot of employment, tools, time and effort. It is of high quality that suits the most sophisticated finishes, save energy and preserves the environment.
This system is able to solve all problems of traditional cement mortar &masonry work as application time, or physical effort, low quality, plenty of application tools or multiple stages (splashing, sand, fermentation ,etc.,…..). This system is a complete one that contains high quality materials help in strong adhesion to all surfaces whether it is bricks, cement or concrete. This white material gives marvelous appearance in the stage of application, follow up or living. It also saves more than 60% of painting stages (saving time, money and effort). This material is of natural healthy properties (nonconductor of heat, absorbing harmful radiation, sound insulator and energy saving)